Extra Virgin Olive Oil
Cavallino Organic
3 liter tin
€ 52.00
(Prices include VAT and transport)
add to cart
Il Cavallino organic extra virgin olive oil is produced exclusively from olives grown according to the principles of organic farming, this excludes the use of pesticides, herbicides and chemical fertilizers. This aims to increase the organic fertility of the soil.

The company is located in an area dedicated in the cultivation of olives groves far away from lands that are exploited in intensive farming, allowing an easier consolidation of organic cultivation.

Our olive groves are planted at a certain distance from each other according to the traditional method, this allows all the plants to extract sufficient water and nutrients from the soil. Furthermore, our land is in proximity of the sea which naturally favours the approach for organic cultivation .

The olives are harvested directly from the tree, anticipating the over ripening of the fruit causing it to fall to the ground.

This operation begins when the colour of the olives start to turn from green to black. Doing so, makes it possible to obtain an oil with a medium intense fruity taste, recalling fresh artichokes, rosemary and almond and an excellent balance of spiciness and bitterness

The peculiar organoleptic characteristics of the organic extra virgin olive oil Il Cavallino is also due to the continuous two stage extraction system when pressing the olives , which is done within 24 hours from the olive harvest

It is perfect for salads and pinzimonio (dip for crudités), shellfish dishes, vegetable soups but in general it is very versatile in the kitchen.

The processing temperature is controlled and does not exceed 27 ° C. All procedures from olive cultivation, production chain to bottling are certified and verified by the control body CCPB srl code IT BIO 009.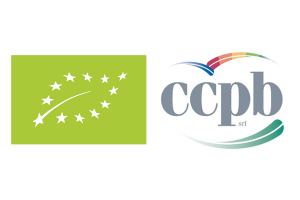 Our offers
2 tins
€ 104.00

€
90.00
discount 13.46%
3 tins
€ 156.00

€
122.00
discount 21.79%
4 tins
€ 208.00

€
154.00
discount 25.96%
5 tins
€ 260.00

€
192.00
discount 26.15%