About us
IL CAVALLINO SPECIAL EDITION LECCIO DEL CORNO IS ONE OF THE BEST EXTRA VIRGIN OLIVE OILS IN THE WORLD 91 POINTS IN THE FLOS OLEI GUIDE 2017
published Friday, November 11, 2016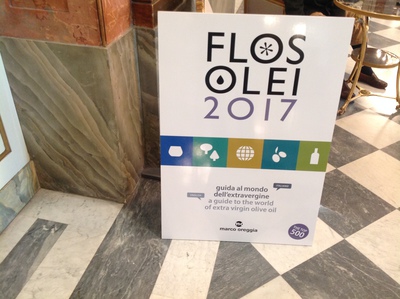 It is time to travel in the world of food. Restaurant and Wine Guides are available during this period offering suggestions and indications throughout 2017 to all professionals and enthusiasts.
And obviously Extra virgin olive oil cannot be considered any less, so here are all those who are presented in the
Flos Olei Guide 2017
. The Oil Guide dedicated to all the oil producers and their selected oils, which have all been selected with very rigorous criteria by expert panel tasters coordinated by
Marco Oreggia
(publisher and editor of the book together with Laura Marinelli).
Flos Olei actually comes as the
International Consortium
which is how the Guide started. It is written in Italian and English and only presents qualified olive oils. The Guide includes up to
49 countries from around the world
and is destined to increase: from Europe, the Mediterranean world and overseas. Many Italian mills are in the list including the best Company of the year, emerging Company, the Frontier Company of oil and those companies who give all their passion.
The
Cavallino Special Edition Leccio del Corno 2016
has obtained a remarkable and respectable score of 91/100 . With a further recognition of the quality of this product due to the attention and care that is undergone in every stage of the cultivation, harvest, pressing and most of all the preservation of our extra virgin.
The Flos Olei Guide 2017 will be presented on
10th December
2016 to the press, professionals and enthusiasts within this industry. The ceremony will be held at the prestigious Hotel
Westin Excelsior
in Via Veneto in Rome from 11.00 to 22.00 (for more details on FB: Flos OLEI Tour in Rome - ITA)